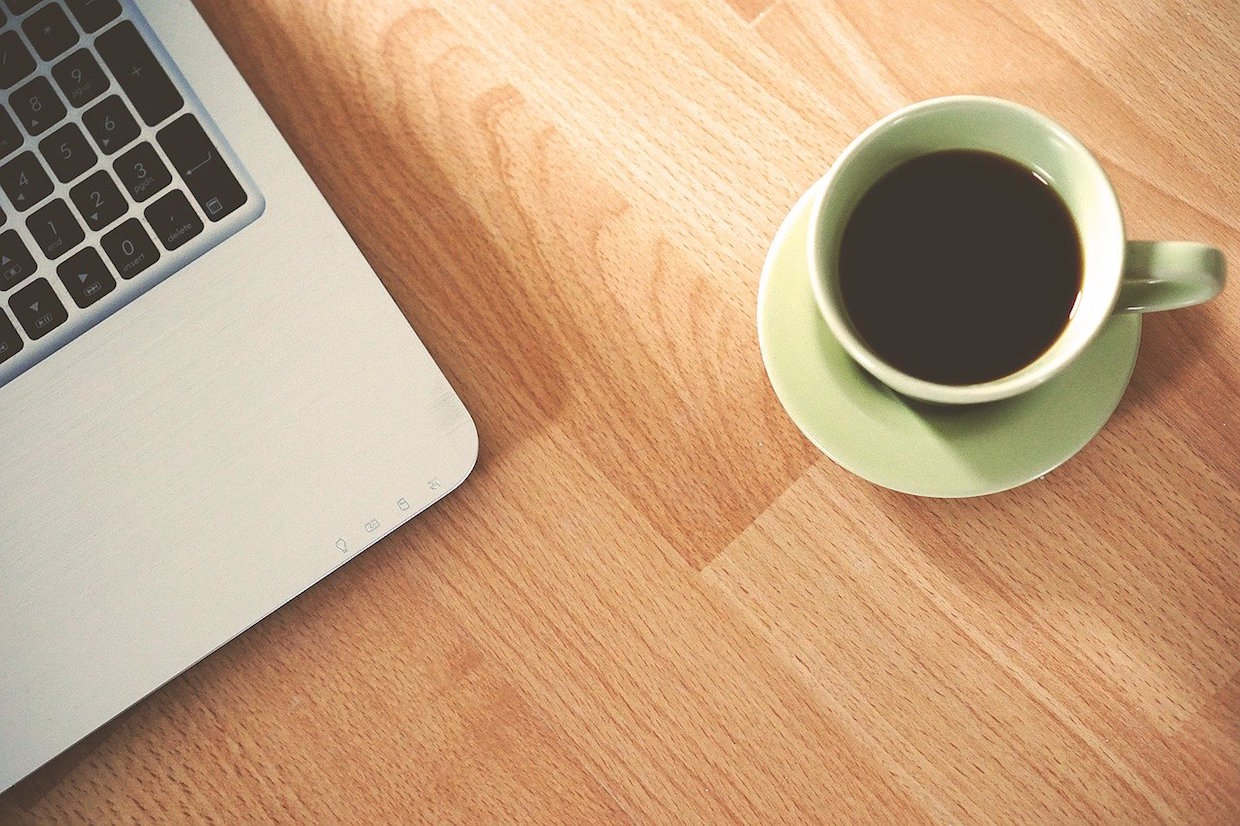 Welcome to DCN's weekly roundup of coffee events! Hosting an online event that's free or nearly free to attend? Let us know here.
Due to an overwhelming number of requests and our desire to keep the calendar inclusive but not promotional, recurring home brewing tutorials or other daily digital hangs sponsored by individual coffee companies have been removed from the calendar.
Daily
Coffee Break: A Virtual Cafe to Support Local Coffee Through the Coronavirus
Host: Multiple meetups/locations
Day/Time: Daily at various times depending on region
Register/Information: Coffee Break Website
Description: COFFEE BREAK'S mission is to bring people together from all walks of life to support their local cafes and coffee companies during this challenging time. Do you buy coffee? Do you have a favorite local cafe you go to multiple times a week? Then this is for you. Come meet up with your favorite baristas and friends, drink homemade coffee, talk with one another and if you can, donate a few dollars and/or buy coffee and merchandise online.
RNY Lab Community Meeting
Host: Royal New York (RNY)
Day/Time: Monday-Friday, 3-4 p.m. Eastern
Register/Information: RNY Lab
Description: The RNY Lab Community Meeting is a place for all of us to come together and share our ideas, challenges, successes, as well as share needed resources and information as they become available. At the RNY Lab, we don't want to pretend we have all the answers, especially in terms of the current situation. We are all learning every day as a community, so we need you, all of you, to help support each other the best we can.
Notes: This meeting is hosted daily at 3pm EST with a rotating topic but, anyone is welcome to bring other topics to the meeting as well! Also, topic suggestions can be entered here: https://www.surveymonkey.com/r/Q66XPNW
---
Tuesday, May 5
Responsible use of Agro-Inputs for Coffee in Vietnam
Host: Global Coffee Platform
Time: 3 p.m. Amsterdam/Berlin
Register/Information: Zoom
Description: Join GCP and the Vietnam Country Platform in discussing the forthcoming Collective Action Initiative focused on improving the use of agro-inputs in Vietnam. Participants will be shown how pre-competitive joint action will not only address a critical issue for Vietnam's coffee production, but also provide the opportunity for members to reduce their risk and leverage resources with other co-funders.
DJ Disarray Live every Tuesday Night!
Host: DJ Disarray
Time: 7-9 p.m. Pacific
Register/Information: DJ Disarray
Description: So while this isn't technically a coffee event, everyone loves good music, and the feller behind the turntables is none other than Ray of Unpacking Coffee and Needmore Designs fame. Tune in every week and chill out with good vibes, pleasing tunes, and good humor!
Notes: It's every Tuesday from 7-9PM PDT! Until all this crap is over!!
---
Thursday, May 7
Barista Yoga Every Thursday
Host: United Baristas, #BaristaCare
Time: 10:30 a.m. GMT
Register/Information: Event website
Description: #BaristaCare is connecting the coffee community for a weekly yoga session led by yoga instructor Erin, Yoga Den London
Caravela Coffee Guided Farm Tour
Host: Caravela Coffee
Time: 1 p.m. EST
Register/Information: Caravela Coffee Instagram @caravelacoffee
Description: The Caravela Relationship Building team, which is usually traveling to farms with roasters to develop close relationships between roasters and producers, continues to work from home. Now, more than ever, those relationships need to be kept alive and strong. Therefore, they are organizing a weekly live farm tour via the @caravelacoffee Instagram account on

Thursdays at 1 p.m. EST

.
New Norms in Cupping & Quality Control
Host: Royal Coffee
Time: 11 a.m. Pacific
Register/Information: Zoom registration
Description: As the country begins to reopen for business, how should coffee professionals adapt to the "new" normal when it comes to cupping & QC protocols? Join The Crown's Education and Lab Manager Chris Kornman, Tasting Room Director Sandra Elisa Loofbourow, and Trader Caitlin McCarthy-Garcia as they discuss how best to navigate these vital aspects of the coffee business.
Guatemala Origin Report
Host: Genuine Origin
Time: 1-2 p.m. EST
Register/Information: Zoom
Description: Join Genuine Origin as we talk to team members from Volcafe Guatemala, our sister company in Guatemala. The presentation will build off of Genuine Origin's recent Guatemala Origin Report. This Zoom webinar will explore trends and challenges in Guatemalan coffee farming, sourcing specialty coffee in Guatemala and helping farmers achieve sustainable profitability. The team will also discuss the cup profiles and qualities that they are seeing at origin.
Digital AA Meeting for Coffee People
Time: 4 p.m. CST every Thursday
Register/Information: Zoom Channel 475-069-379
Description: Weekly digital AA meeting for coffee people. All are welcome.
---
Friday, May 8
Rust: A History
---
Monday, May 11
Boot Coffee Weekly Webinar
Host: Boot Coffee
Time: 9 a.m. PDT every Monday
Register/Information: coffeecampus.com/blog
Description: Weekly discussion with coffee experts working in various disciplines from farming to exporting/importing, roasting, and retailers. Open and transparent communication is essential right now. Join Boot Coffee for constructive and creative discussions exploring ways the coffee community continues to evolve and adapt and strategize.
Related Reading
Nick Brown
Nick Brown is the editor of Daily Coffee News by Roast Magazine. Feedback and story ideas are welcome at publisher (at) dailycoffeenews.com, or see the "About Us" page for contact information.
Source link