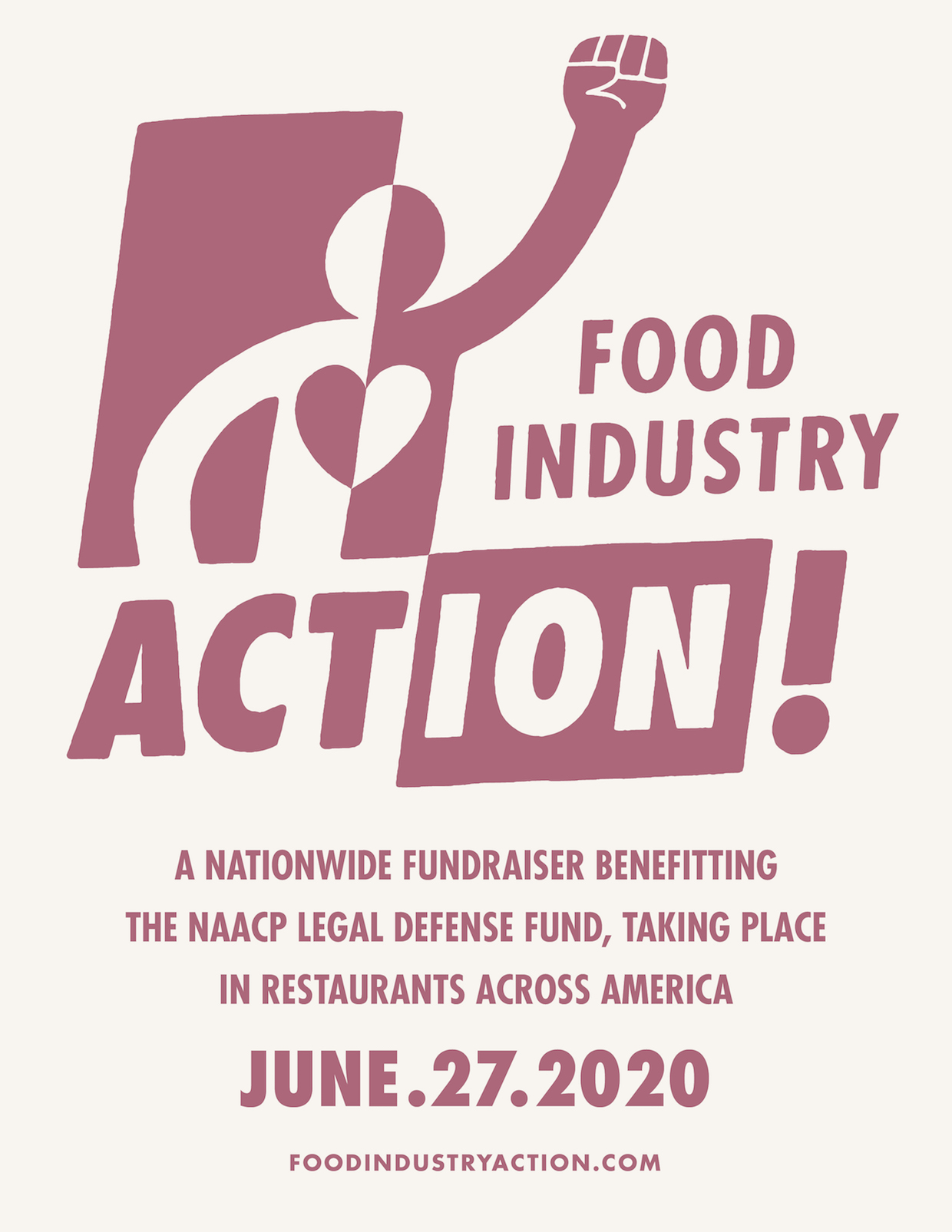 Independent coffee shops from throughout the United States have joined dozens of restaurant industry peers in supporting a fundraiser for the NAACP Legal Defense and Educational Fund (LDF) called Food Industry Action.
According to the campaign's organizers, the fundraising effort on Saturday, June 27, represents a way for food and beverage retailers who have been suffering financially from the COVID-19 pandemic to amplify their own charitable contributions to the LDF through rallying consumers to participate.
"As people rise up across the country to demand action in dismantling white supremacy, it has become increasingly unavoidable that all of us have a part to play in changing our world for the better. As a result of closures due to COVID-19, many restaurants have found themselves in positions of financial stress and are unable to donate as we would have previously," the campaign states. "In an effort to help smaller donations make a bigger impact in the fight for racial justice, we are asking that on June 27, restaurants and food establishments pledge 5% of sales to the NAACP Legal Defense Fund on behalf of a united food community."
Organizers are asking businesses to make the donations independently through the LDF donations page, where money is used to support the decades-old legal nonprofit's mission to combat racial injustice through advocacy, litigation and education. DCN has not yet been able to determine who is behind the food industry campaign, or whether there will be oversight to ensure that participating businesses follow through with donations.
As of this writing, more than 70 restaurants, bars and cafes had pledged their participation in the Food Industry Action benefit. Among the businesses most focused on specialty coffee in that group are: Ghostlight Coffee (Dayton, Ohio), Square One Coffee Roasters (Lancaster, Pennsylvania), Tandem Coffee Roasters (Portland, Maine), Hilltop Coffee (Portland, Maine), Barista Parlor (Nashville), Methodical Coffee (Greenville, South Carolina) and Domestique Coffee (Birmingham, Alabama).
For more donation opportunities in the fight against racial injustice and police brutality against people of color, New York Magazine has compiled a broad list of organizations and funds dedicated to additional advocacy, policy reform, police reform, mental health and social services organizations, and more. Additionally, in the coffee industry, Sprudge has compiled a growing list of Black-owned coffee businesses to support through patronage.
Related Reading
Nick Brown
Nick Brown is the editor of Daily Coffee News by Roast Magazine. Feedback and story ideas are welcome at publisher (at) dailycoffeenews.com, or see the "About Us" page for contact information.
Source link